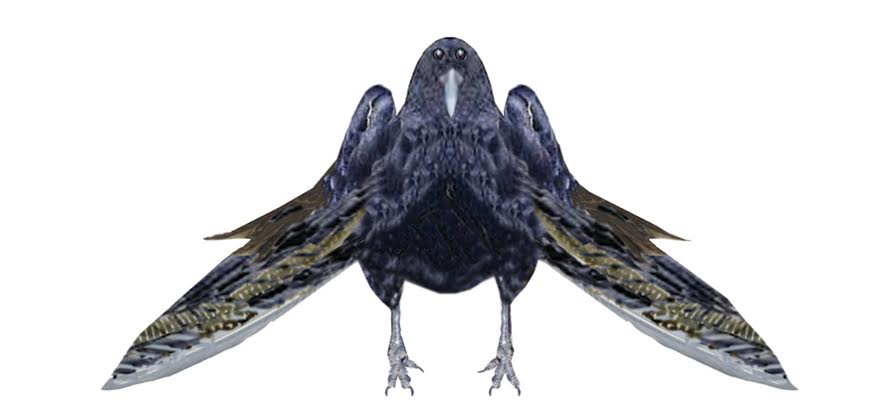 Author Dr. James. A McBean. D.Th., MCC Copyright © 2008 Library of Congress Washington.D.C.20559
T he secret to get the man you want is this: Go after the men that love you the way you are. A lady walk into my office, she complains that if she could just loose fifteen more pounds, things would be ok. All the little meat that supposes to be on her anatomy, to make it good, and worth looking at she is trying to get rid of it. Women put themselves through all that pain and sorrows because they do not know what men want from women. In this article we want to show you how to get that man. You have to be willing to change. You have to be willing to learn new concepts, and you have to be willing to put these new concepts into actions.
MEN CANNOT READ YOUR MIND
We have heard the term: "Actions speak louder than words." Men cannot read a woman's mind. Men do not know what a woman wants. Men can only read a woman's actions, and if her actions are giving men the wrong message, the woman will get the wrong reaction from men always. If you planning to catch fish, you have to use the correct bait. Actions means a lot: If you want to pull a man in, you have to use pulling in actions, if you want a man to stay with you, you have to use actions that causes him to wanting to stay. Having a good body, and a bad attitude, only cancel out itself. You cannot act as if you are the only woman in the village and get men. Just look around you, you will see women of all descriptions. This is why prostitutes win. The other secret is to: "Understanding the secret power of Body language." Men are reading your body language, more than how they are listening to your words. "body language Consisting of body posture, gestures, eye movements and facial expressions, the body language is the most important form of nonverbal communication. The way someone walks, talks or even shakes hands can reveal a lot about the person without him or her wanting it. Body language can even elicit secrets or be an indicator for aggression, pleasure, amusement and many more." "On the one hand John Borg confirms that 93% of our communication is made up by body language and paralinguistic cues, only 7% are words themselves. On the other, Albert Mehrabia says that this is an incorrect interpretation of the statistic." "However, other findings show, that around 60 to 70% of all meaning is deduced from non-verbal behavior. Secrets of Body Language." (History Channel)
YOU MUST NEVER BE ASHAMED OF YOUR BODY.
Lesson number one. A fat woman wanting to get a man must never be ashamed of her body. Never let the ways you think you look cause you to have low self-images of yourself.
She must know how to dress; fat women do not look fat in big clothing. Dress goes better for fat woman, than pants.
The second group of lesson. The fat woman must try to get a man that is obsessed with the fat. Do not slim down to get a man that love skinny woman, or the looks orientated men. It is going to come back to bite you. When you get fat again due to childbirth he run away and leaves you. It is important to win a man that like you the way you are, so you will not have to make any changes to your personality or life. Because, changes take time and it hurt. Getting slim after you get fat take a lot of work. You want a man who does not mind it. If you have hair on your hands and feet, you should not shave it. Go after the men that love you the way you are.
All the men there is can be classified into about six different groups. There is the Mamas man, the looks orientated man, the man for hire or gold digger, the sex orientated man, and the family orientated man. Out of all these groups of men the only group that a fat woman would not do well in is the looks orientated group of man. And, this depends on what country the woman is living in. Because some country, the men want woman with big bottom, big hip and small waist. In USA people are going by what they saw on the TV. But the TV is not real life. Those social skinny women pay a great price for that skinniness. People bodies need a certain amount of fat. Vital energy is stores in fat. Big bones woman should never try to get skinny, because she will not be able to cut down her skeleton. Some abnormal fat are cause from thyroid problem. What a fat woman needs to work on is her belly flop.
To remove belly flop is easy today. However, it is important to know that the group of men that goes after fat woman, is not necessarily looking on her fatness, these men is more concern with her vagina, and not her belly flap. Her attitudes, availability, sense ability and sex ability is what these are concern with and not her fat
WHAT CAUSES BIG BELLY AND FAT!!
I found out that a lot of big belly is due to bowels, and bowels movement retention. If you are eating three meals per day you should have at least one bowel movement each morning. If it is coming in it must be going out. If your body is not eating, sleeping, sexing, and dunging at a regular time clock time. It is not working well.
WHERE TO FIND MEN THAT LOVE FAT WOMEN.
Jamaican men love fat women. Many African men love fat women. And most black men on a whole seem to love fat women.
The Internet is a good source help, message board, clubs, and dating house is available on the web. All you have to do is fill out a profile, and put it up with your picture. That is where everybody is going in the future. The man do not need to spent ten years to get to know you, when he can spent ten minutes read your profile and know what you are looking for in a man.
If you meet somebody on the internet, the first day you are going to meet them in real, you will need to meet them at a public places, and if possible with friends. And you need to make them know that, that is how it is going to go. Until you get comfortable with them
GET YOUR SEX PROBLEM FIX.
A woman can get a man regardless. However, if she has no hormone, and do not feel for sex, she will have to have money so as to catch a man for hire. Fat woman must be able to outdo the skinny women in order to hold on to what she gets.
LEARNING TO GIVE GOOD SIGNALS.
Giving signals is the most vital part of getting a relationship up and running. In most cases women do not need to give signals. However, if they choose to give a signal, the signal must convey the correct message. If your signals are giving the men the wrong message, you defeated the purpose. If you like a man, the way you look at him must convey that message. If you like the man, but the way you interacted with him, is giving him the feeling that you resent, disdain, underrate, and would not want him, this attitude is not going to make him try to win your favor. He will only scorn you also! and if he tries to get you is only to boast that he has his stuff in your mouth, I hear it all the times from men that hates stuck up women.
Come To Jesus Today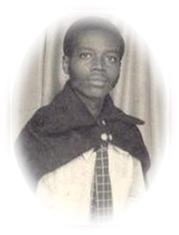 Acts 4:12 (KJV)Neither is there salvation in any other: for there is none other name under heaven given among men, whereby we must be saved.
Romans 5:6 (KJV) For when we were yet without strength, in due time Christ died for the ungodly. Romans 5:7 (KJV) For scarcely for a righteous man will one die: yet peradventure for a good man some would even dare to die. Romans 5:8 (KJV) But God commendeth his love toward us, in that, while we were yet sinners, Christ died for us. Romans 5:9 (KJV) Much more then, being now justified by his blood, we shall be saved from wrath through him. Romans 5:10 (KJV) For if, when we were enemies, we were reconciled to God by the death of his Son, much more, being reconciled, we shall be saved by his life. Romans 5:11 (KJV) And not only so, but we also joy in God through our Lord Jesus Christ, by whom we have now received the atonement.
Matthew 6:33-AV But seek ye first the kingdom of God, and his righteousness; and all these things shall be added unto you.
Isaiah 55:6-AV Seek ye the LORD while he may be found, call ye upon him, while he is near: Isaiah 55:7-AV Let the wicked forsake his way, and the unrighteous man his thoughts: and let him return unto the LORD, and he will have mercy upon him; and to our God, for he will abundantly pardon.
Do you repent of your sins before God and Man, and do you embraces Jesus as your savior? If the answer is yes! By the power invested in me, by the Church, and by the Holy Ghost. I pronounce you forgiven of your sins. Acts 2:21 And it shall come to pass, that whosoever shall call on the name of the Lord shall be saved. Romans 10:13 For whosoever shall call upon the name of the Lord shall be saved.
The Bearer's Of The "Mind Sword."
A bird eye view is given, a voice is heard, a man is enlightened, a soul is saved.