How To Get Your Members To Pay Tithes And Do Not Leave Your Ministries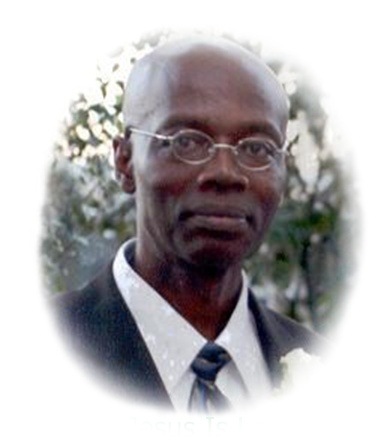 By Dr. James. A McBean. D.Th., MCC Copyright (C) 2009 Library of Congress Washington.D.C.20559
M any pastors do not have a clue as to what goes on in the work force, and many of them loose contact with the suffering of their members. Therefore, the pastors pulpit belts the people, to the point where they became rebellious and quit. Members have car payments, mortgages, phone bills, medical and denial bills, vision and hair care bills. Lawn care, home maintenance, car maintenance, food and other bills. Plus tithes and offerings. They are working two jobs and still have to find time to come to church, and also do church activities. As pastors we need to appreciate these people who are dropping envelops each week in out tithes baskets. If we curse them out, and told them from scriptures that they are curse with a curse, without understanding their situation we will lose them. In-fact. Some are looking for excuses to leave.
This is How I Deal With It.
I asked the members if they have any tithes and offering they want to give! We pick up the tithes and offering: Bless it, bless the people, and acknowledge that I know what they been going through in the job market. Then I put the tithes away, and go on with the Sunday service. Tithes and offering is not mention again, not even in the sermon. Some pastors it does not matter what sermon they preach it always end up at money. A Sabbath keeping pastors, it does not matter where the sermon started it end up at Sabbath keeping. Are we keeping Sabbath for you or are we keeping it for God? Must we hear whose name we should be baptize in every sermon? Must we hear about tithes on offering in every sermon? It just like a man who saw a woman that he desired, if every time he saw her he talked about her body, she soon start thinking that he only saw her as a piece of meat. In addition, stop talking to him. Whenever a pastor mentions tithes and offering too often, the people start thinking he is making merchandise of them. They are his cows, chicken, goat, and pigs.
What The New Testament Says.
1 Cor. 16:2 Upon the first day of the week let every one of you lay by him in store, as God hath (((prospered him,))) that there be no gatherings when I come.
2 Cor 9:6-8 (NKJV)But this I say: He who sows sparingly will also reap sparingly, and he who sows bountifully will also reap bountifully. 7 So let (((each one give as he ((purposes in his heart,))) not grudgingly or of necessity; for God loves a cheerful giver. 8 And God is able to make all grace abound toward you, that you, always having all sufficiency in all things, may have an abundance for every good work.
"Purposes in his heart." This mean that the member must decided in his or her heart how much they decided to give. Under old Test Testament, the one-tenth was in full force, New Testament said, the people must give as they decided in their heart, as God hath prospered them. Under New Testament, you will get more, in the end, and rich members will not leave because they covet to give what the one-tenth mount up to.
You Need To Make The People Grow Into tithe payment. As they see what God has done for them through Christ, they will begin to give, without any body beating upon them to give. For example, if a man is kind to a woman, the first man came to her mind when nature call is the same man who she is calling on all the while.
Pastors that stuck on one- tenth sometime robbed and cut themselves short in. "Give as the lord prospered you" is more than one-tent. "Give as he purposeth in his heart." These scriptures give the beginner time to grow into big giving. Some members own supermarket and one tenth of that money is in the million, they were comfortable giving ten-thousand, and smart pastors take the ten thousand and give the rich member time to grow into big giving. If you started to belt him to give more, he will run altogether.
Sometime Only Jesus Can Help Us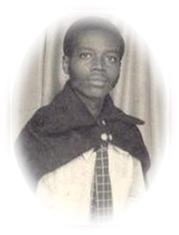 Acts 4:12 (KJV)Neither is there salvation in any other: for there is none other name under heaven given among men, whereby we must be saved.
Romans 5:6 (KJV) For when we were yet without strength, in due time Christ died for the ungodly. Romans 5:7 (KJV) For scarcely for a righteous man will one die: yet peradventure for a good man some would even dare to die. Romans 5:8 (KJV) But God commendeth his love toward us, in that, while we were yet sinners, Christ died for us. Romans 5:9 (KJV) Much more then, being now justified by his blood, we shall be saved from wrath through him. Romans 5:10 (KJV) For if, when we were enemies, we were reconciled to God by the death of his Son, much more, being reconciled, we shall be saved by his life. Romans 5:11 (KJV) And not only so, but we also joy in God through our Lord Jesus Christ, by whom we have now received the atonement.
Matthew 6:33-AV But seek ye first the kingdom of God, and his righteousness; and all these things shall be added unto you.
Isaiah 55:6-AV Seek ye the LORD while he may be found, call ye upon him while he is near: Isaiah 55:7-AV Let the wicked forsake his way, and the unrighteous man his thoughts: and let him return unto the LORD, and he will have mercy upon him; and to our God, for he will abundantly pardon.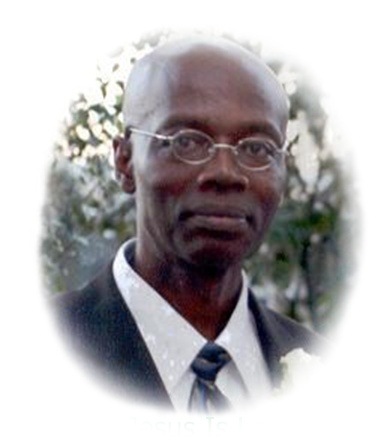 The Bearer's Of The "Mind Sword"
A bird eye view is given, a voice is heard, a man is enlightened, a soul is saved.